FREEDOM FROM ADDICTIONS
IT'S POSSIBLE THROUGH THE WORD OF GOD | LET H.O.P.E. HELP!
CLASSES EVERY TUES | 7pm-8:15pm @ LBC Seagrove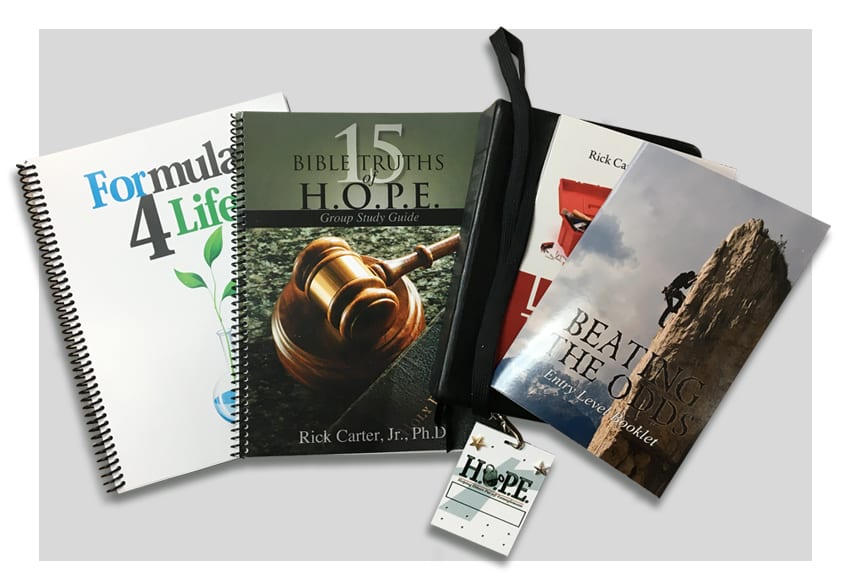 Welcome to H.O.P.E., of LBC
a Christ Centered, International, Addictions Recovery Program
Lighthouse Baptist Church (located between Asheboro & Seagrove, NC) is excited to announce the New Chapter of H.O.P.E. addictions recovery ministries.
Please register if you plan to attend. Classes are scheduled: every Tuesday of 2021
7:00pm - 8:15pm
The acronym H.O.P.E. stands for Helping Others Put off Entanglements. This program began as a desire to see people set free from the "entanglements" that can destroy lives. The word "entangled" in the Bible conveys the idea of being trapped, and many people today seem to live in that condition.  Addictions are very powerful. Some of these very things may have cost you greatly, and you are ready to be free. You may have tried other support groups or programs without success. You will discover that the power to "beat the odds" does not lie within yourself. Many of these programs are "self-­help" programs. You may have already discovered that you cannot help yourself, but if you will listen, learn, and receive the truths upon which this program is built, you WILL find true freedom. With great excitement, we invite you to discover what millions of people have already learned, that "Knowing Christ Makes You Free!"
Some of the most addictive struggles include:
Alcohol

Heroin

Cocaine

Methamphetamines

Cigarettes & Tobacco
Pornography

Sexual Sin

Gambling

Eating Disorders

& Many Others
H.O.P.E that is ​BIBLE-BASED
(Proverbs 16:25) says, "There is a way that seemeth right unto a man, but the end thereof are the ways of death."

Our Program Focuses Upon:
Casting down imaginations | Capturing every thought | Correcting all thinking
​
(Philippians 4:6-­7) "Be careful for nothing; but in every thing by prayer and supplication with thanksgiving let your requests be made known unto God. 7And the peace of God, which passeth all understanding, shall keep your hearts and minds through Christ Jesus."
READY, SET.... GO!
Our class are structured in 3 parts beginnings with:
1. Encouraging testimonies​, prayer, & program overview.
2. Break-away sessions with volunteer groups (separate men & women's groups).
3. Discipleship lessons & preaching through the scriptural workbook.

Weekly Classes
Helps you to stay on track and dedicated to principles you begin to develop.
Personal Connections
Gives you friendly faces to talk to, and and share the mutual struggles of life.

Accountability
The tracking of your progress will be meet with awards to assist your motivation.
The H.O.P.E. program was founded by Pastor Rick Carter Jr. Ph.D. of Oklahoma City in 2008. It has been utilized in numerous Churches, helping thousands of people struggling with addictions.
We'd like to encourage you to attend our local Chapter meetings at LBC to learn more... and please know, we are here to serve!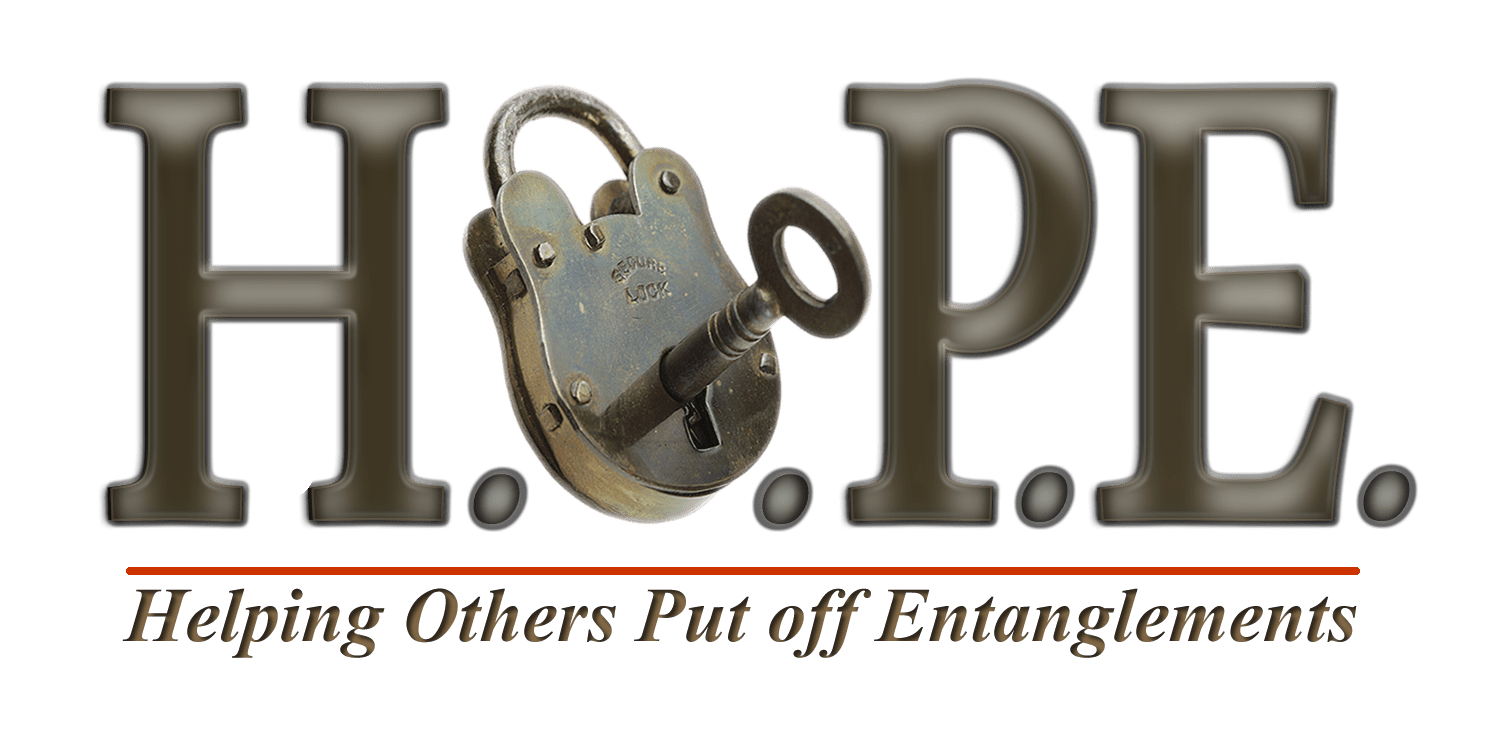 Get to know the 15 Bible Truths of H.O.P.E.
& HOW THEY RELATE TO YOU AS GOD INTENDED
1. Only God knows how to make life work
2. God's Word is absolute truth
3. Addictions come from committing sin
4. Sin comes from your heart
5. Sin destroys everything it touches
6. You can choose the sin, but not the consequences
​7. Your sin affects other people
​8. Confession & repentance removes guilt and sin
9. A believer does not have to be bound by sin
10. After removing addictions, replace with godly actions
11. Holding on to anger and bitterness will hinder life
12. The company you keep will influence you
13. Controlling speech helps control the body
14. Pride produces spiritual failure
​15. Freedom must be maintained
"O Lord, I know that the way of man is not in himself:
it is not in man that walketh to direct his steps."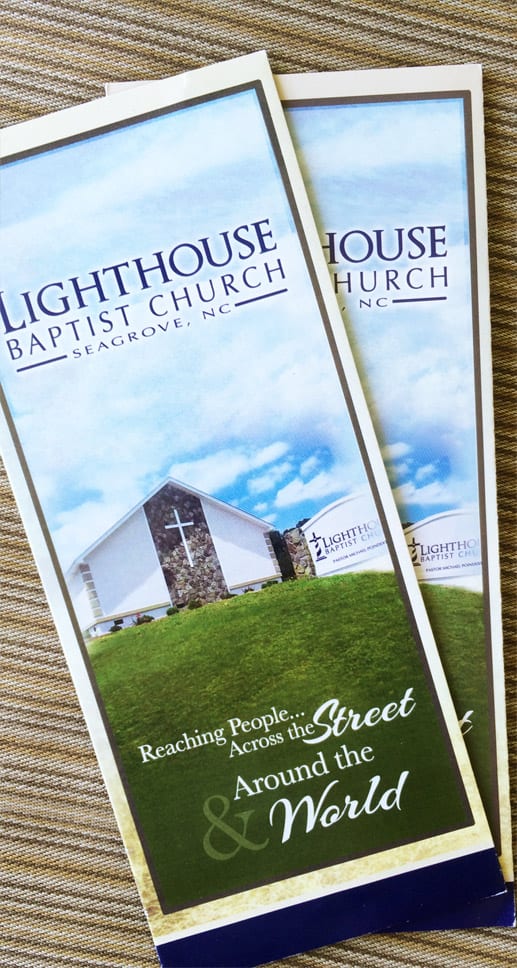 About Lighthouse Baptist Church Seagrove
We at the Lighthouse Baptist Church in Seagrove wanted to extend an invitation to your family to visit with us soon. We are an Independent Baptist Church that began its ministry of reaching Randolph County, Moore County & Montgomery County in 2005. We exist for the purpose of: helping the lost find salvation, helping the Christian grow, helping the hurting find healing, and helping others find answers to life's questions. God loves people and so do we. If you are not currently settled in a solid church, we would be honored to meet you and have your family in our next service. A warm, friendly welcome awaits you at the Lighthouse Baptist Church.
God Bless,
Pastor Michael Poindexter
---
Located at: 6220 US HWY 220-S (ALT) Asheboro, NC 27205  
( at Corner of 100 Copples Rd.)  
lbcseagrove.com   |   
Phone: (336) 873-8011